Top 5 things you should know when you are in a car accident
Most people don't know what to do when they are involved in a car accident. Why? Because being an accident is a once or twice lifetime occurrence. Stay calm and understand that the experts can assist you during the process. Below we've listed the top five things you need to know when an accident occurs and what to know after the accident happens.
1. What to do at the scene of a car accident? Stay in your vehicle unless it is completely unsafe. Officers normally advise to stay put. Call 911 and communicate the accident, location, number of vehicles involved and if you are safe or hurt. This will allow the police and ambulance on scene as quickly as possible.
At the accident scene, should your vehicle not be safe to drive, advise the officer you would like to have your vehicle towed by Crest...
Why Finding The Right Tires Is Crucial
Did you know that only 15% of drivers properly check their tire pressure? The U.S. Tire Manufacturers Association estimates that improper tire inspection and care can not only reduce your vehicle's performance but also reduce its life. Worse case, this can lead to accidents potentially causing harm to yourself and others.
"Where the rubber meets the road" is more than just a commonly used expression - it is where safety and performance meet. Cadillac is known in the auto industry for focusing on safety in terms of their braking systems, tire pressure monitors and Stabilitrak suspension. Most importantly, these Cadillac systems are critically dependent on properly selected, well maintained tires. It is important to understand why finding the right tires is essential.
Cadillac Tires Options
W...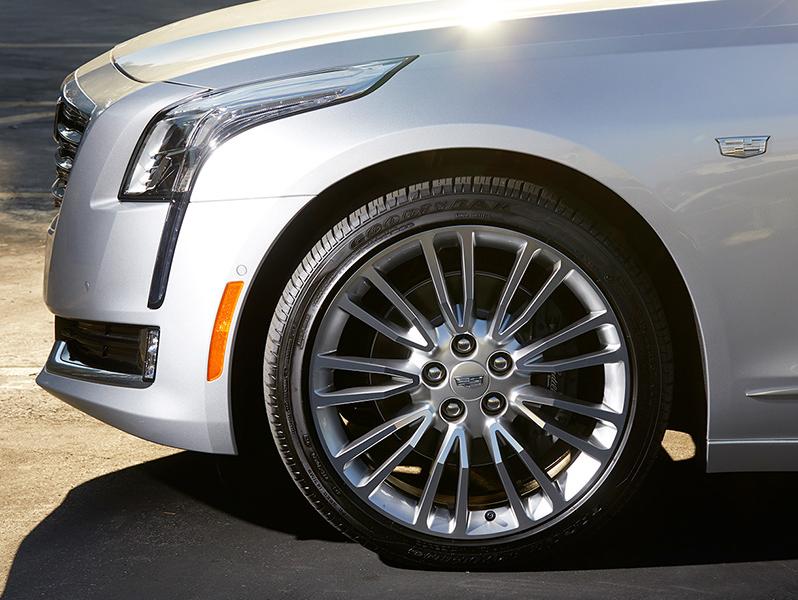 How To Identify Tire Tread Wear From Home
Tire care is something that is not given the most attention to on our vehicles. However, when trying to diagnose your Cadillac's tire life, there are simple things you can do to improve the safety and life of your vehicles tires. It is important that you understand tire thread and how we can identify tread wear.
Many of us use a shiny Penny to quickly discern tired tread, isn't that right? Mr. Lincoln's head has more value then we think. It is able to assist us in identifying if we need to replace a tire or not. There are two simple tests you can perform with coins that indicate different levels of tread depth.
1. The Lincoln Penny Test: Place the penny with Lincoln's head facing toward the tire. If you can't see Lincoln's entire head of hair then you have more than approximately 2/32" of ...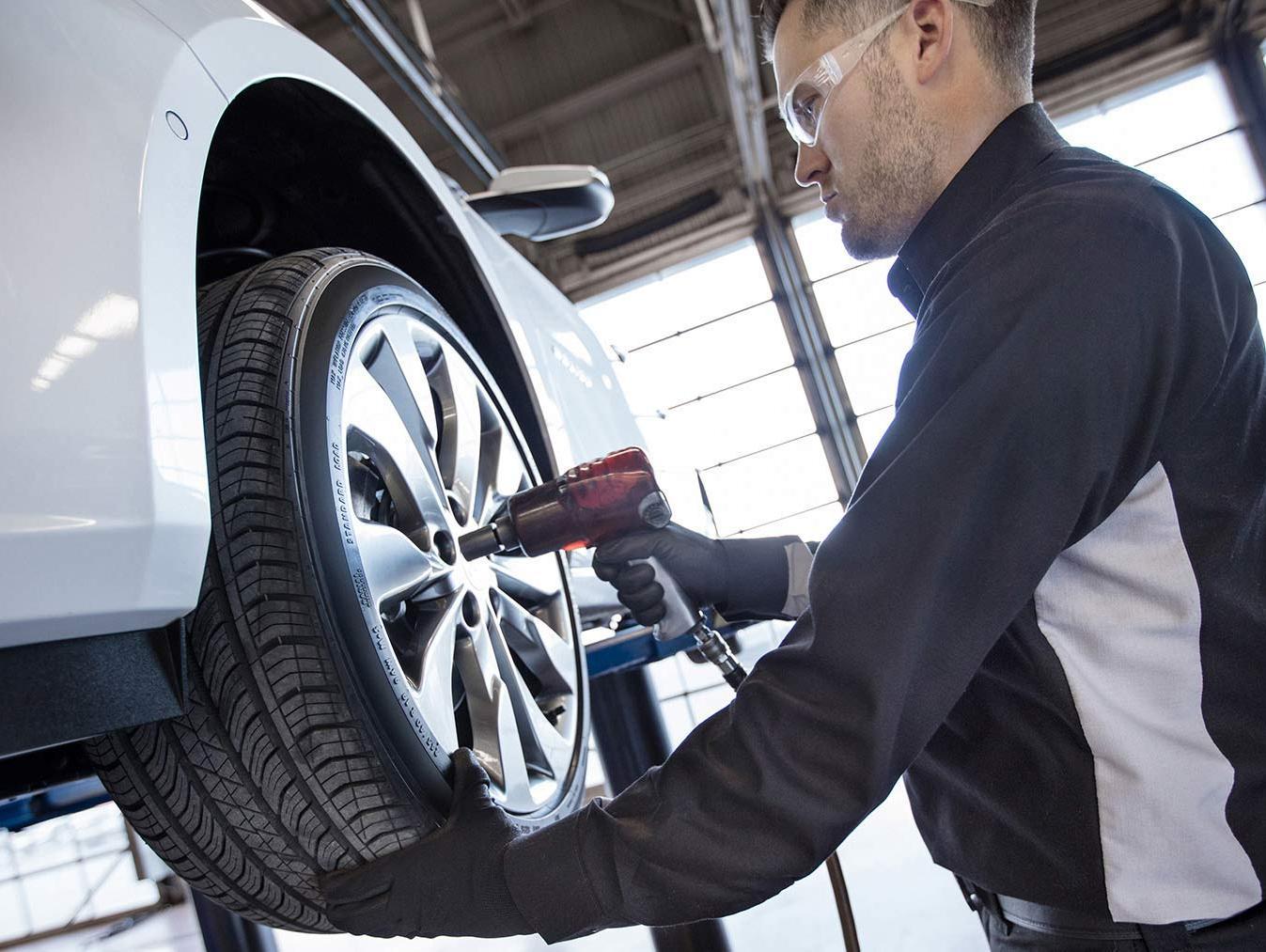 Why GAP Coverage Is Important
Protecting what you've earned should be top of mind when your in the market for a new vehicle. Between vehicle warranties and additional auto protection programs, GAP coverage should always be considered.
What is GAP Coverage? GAP Coverage is also known as Guaranteed Auto Protection. When you purchase a new vehicle, let's consider a brand new Cadillac for example, as soon as you drive off the lot, your vehicle depreciates value. If your vehicle is considered a total loss due to an accident or possibly stolen, your insurance company will only cover the market value of the vehicle. Your insurance will not pay what is owed on your vehicle if the loan amount is more then the valued dollar amount. GAP coverage will cover that "gap" between the market value and what you owe. At Crestmont, o...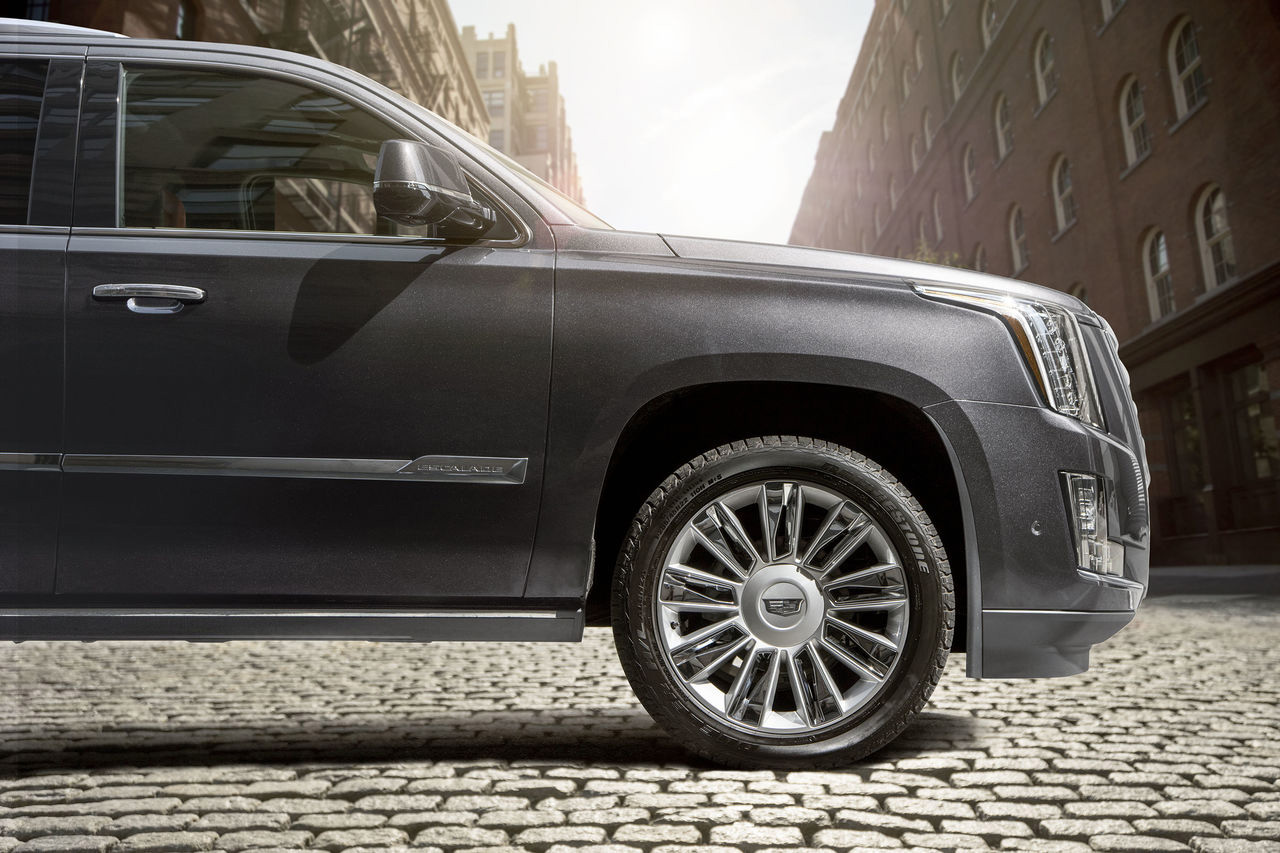 Maintenance on your Brake Calipers is Important and Here is Why.
Like many of us, we are not experts in car maintenance and we don't always understand all the maintenance that is required to keep our vehicles running efficiently. Did you know that it is recommended to maintain your brake calipers every 2 years or 24,000 miles on your vehicle? Brake caliper servicing is something that is needed and different from your typical brake service. 
Let's start with the first question that we are all asking...what are brake calipers? Brake calipers house the brake pads and, using brackets, pistons and caliper slide pins, which help push the pads into the brake rotors when you apply the brakes.
Let's dig in more to fully understand the brake calipers...over time, the slide pins that we are referring to use their lubrication and don't slide the calipers well. With...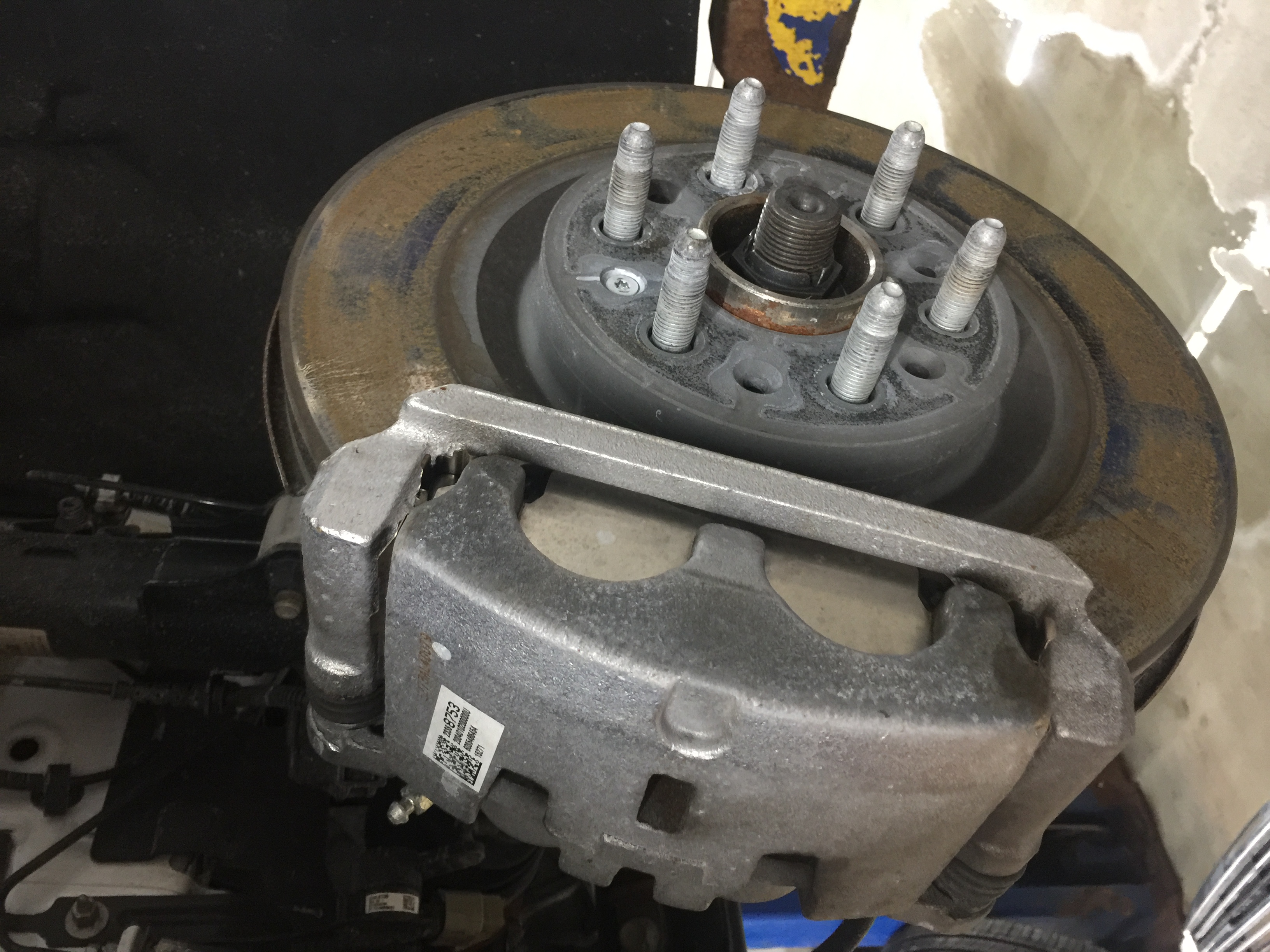 Why We Love Shop Click Drive (And You Should, Too!)
Are you part of the 75% of car buyers who would buy a vehicle completely online if you could? We understand that next to the dentist, many people dislike visiting a car dealer or multiple dealers.
Today, more than ever, car shoppers are doing all their homework before stepping foot into a dealership. On average, a consumer will physically shop 1.3 dealerships before committing to a purchase. But let's say you didn't have to spend all that time in the dealership; negotiating, filling out paperwork and discussing your options. Crestmont Cadillac is making that possible for you to Shop Click Drive all in the comfort of your home.
What is Shop Click Drive? You can create your own deal, anywhere and anytime. With the convenience of the internet, once you've found a vehicle that's right for you,...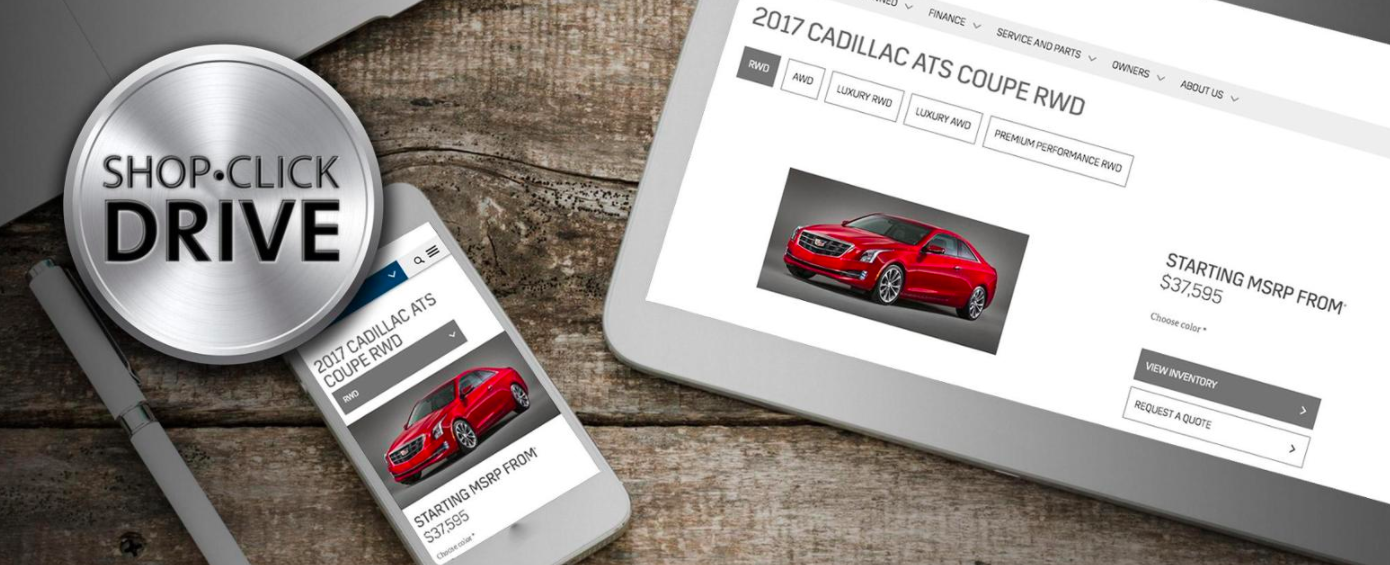 Top 5 Customer Questions About Tire Maintenance for your Cadillac
It is important to understand and know what your vehicle needs to properly run and more importantly, run efficiently for your vehicles life-span, fuel economy and performance. Most importantly, the tires on your Cadillac are the most important to care for.
Here are the top 5 questions that we get at our Beachwood Dealership regarding Cadillac tire maintenance:
1. Why is tire rotation so important?
If you have a new Cadillac CTS or you drive a Chevy Silverado, regular tire rotation is a must. Each tire on your vehicle performs different tasks, which eventually causes them to wear and tear at different rates. By rotating your tires, this allows the tires to wear evenly, providing a longer tire life and allowing you to replace all four at once, which is the preferred meth...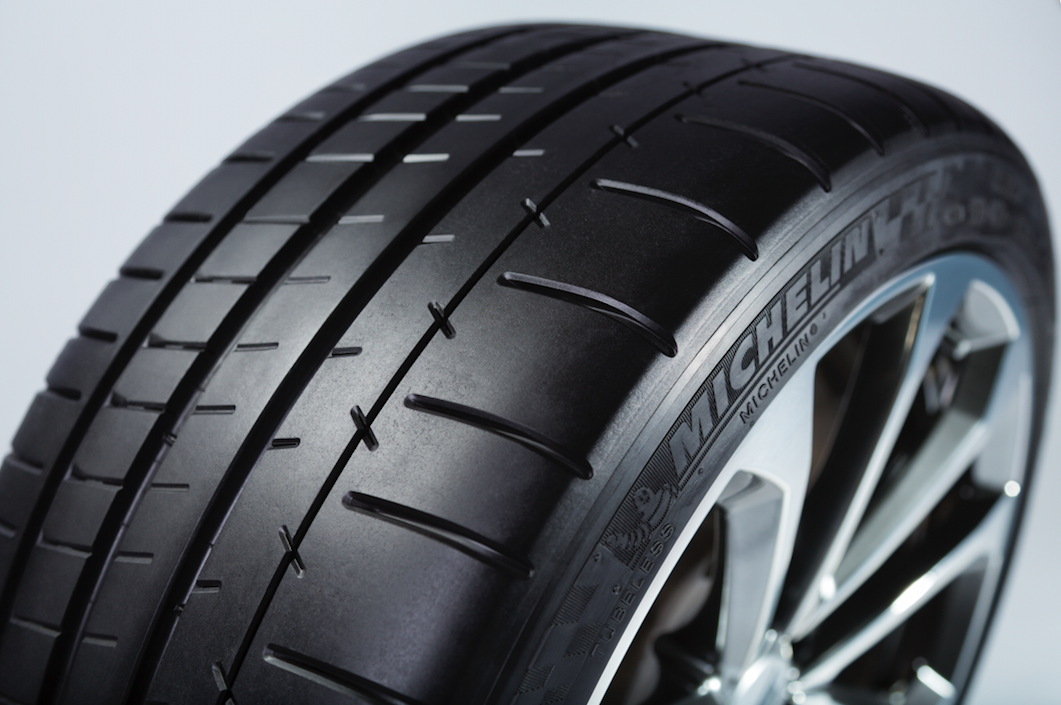 How to Pair Your Bluetooth in a 2018 Cadillac
At Crestmont Cadillac, we work hard to ensure our customers understand the technologies that are integrated with our variety of vehicles. The CUE known as the Cadillac User Experience in our 2018 vehicles offer a hands-free and on-of-its kind technology. Bringing the CUE system to Cadillac is not only an important safety feature but it allows the user to experience an effortless, yet intuitive control of their smartphone or tablet while on the road.
By pairing your phone with your CUE infotainment system, the use of voice commands can initiate phone calls, play music or assist you in navigating around town.
Cadillac offers CUE or CUE with Navigation. See how to pair your CUE with your phone in a few simple steps. We've also included a video of our very own, Matt Schill in our Bea...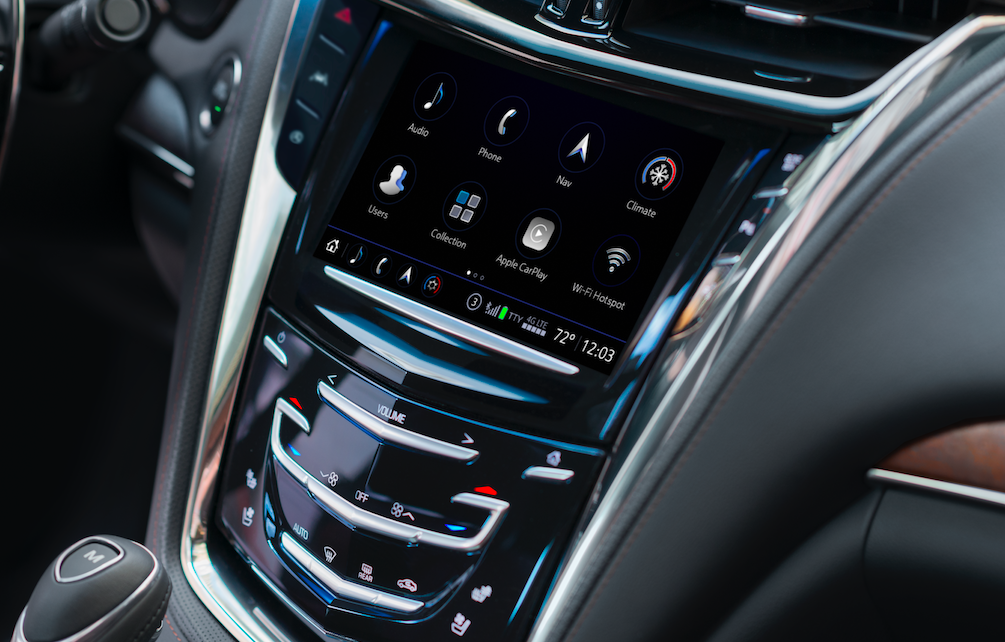 Top 4 Reasons that Cadillac is Leading the Way in Innovation
Cadillac has been known in the world as a luxury brand bringing class and a superb intelligence to its product. With today's focus of creating a better driving experience for the user, Cadillac has made its mark on Innovation. Innovation isn't always about what you add, but what you're able to take away. Below are the 4 reasons why Cadillac is driving innovation down a new road. Pun Intended.

Reason #1 
General Motors has proven time and time again the dedication to innovation. In bringing the best technology to their vehicles they are proving a "better driving experience". Most recently, Cadillac introduced the world's first true hands-free driving system for the freeway. Super Cruise is the only one of its kind available on the Cadillac CT6. Read more about the Super Cruis...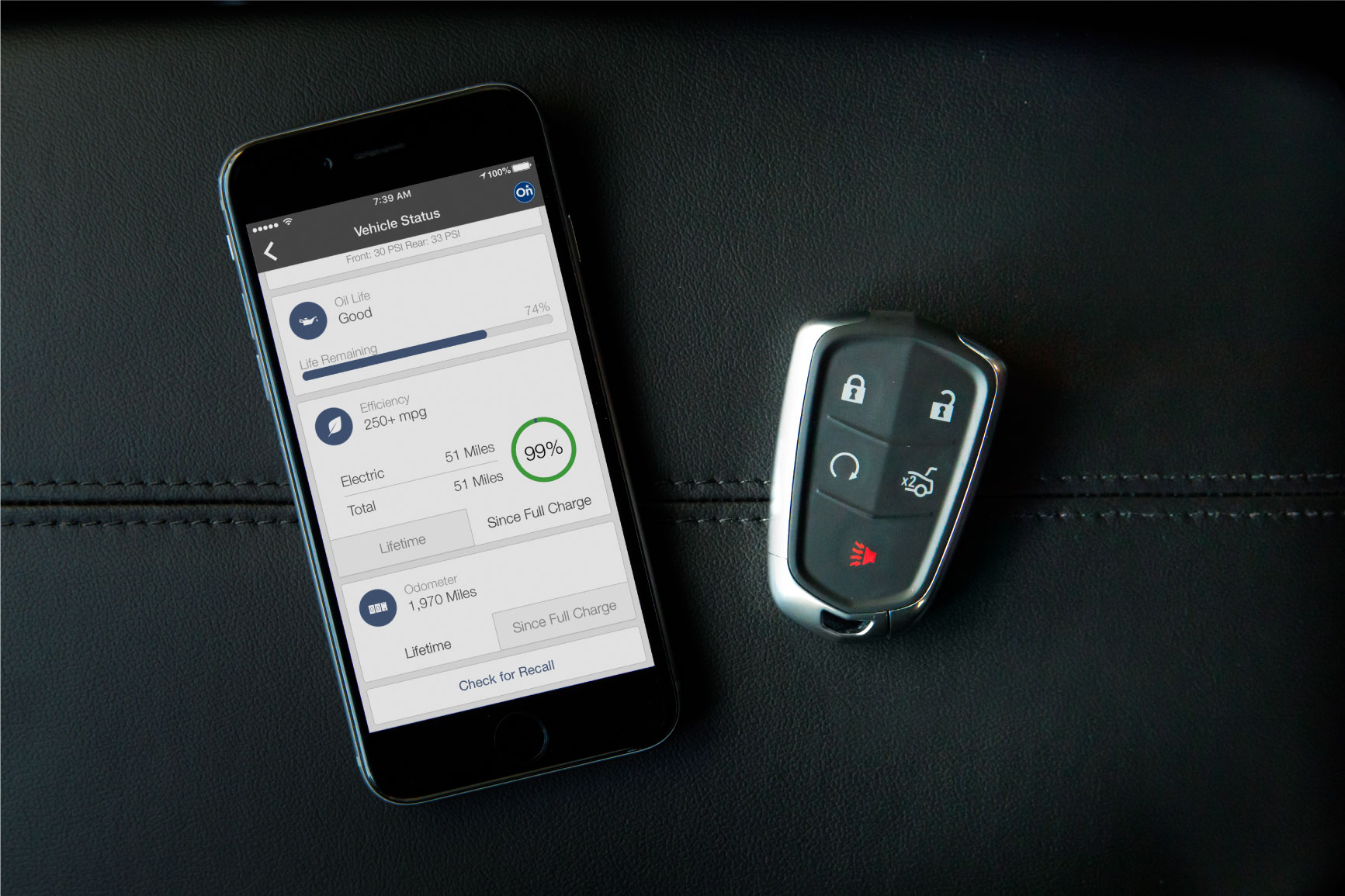 WORLD'S FIRST TRUE HANDS-FREE DRIVING SYSTEM FOR THE FREEWAY
That is correct, we just said it. The first hands-free driving system for the freeway was introduced by Cadillac in the fall of 2017. Cadillac's philosophy behind Super Cruise is to "elevate driving, safely and simply".
Super Cruise is included on the 2018 CT6 Platinum, available on the CT6 Premium Luxury and became available starting Fall 2017. New owners receive Super Cruise support services
through OnStar® with the 3-year Super Cruise Package - supports Super Cruise functionality and Crash Notification.
The Crestmont Cadillac team received the competitive advantage when General Motors corporate announced that they would be the first in the nation to experience the Super Cruise. The team had the opportunity to train first hand on the proprietary technology and experience the hands-free dr...